A Brief History of Root Vegetables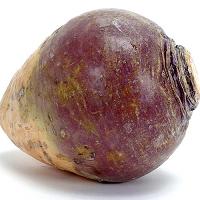 a comic opera in three acts

See pictures from rehearsal here.

Read a review of the premiere by former San Antonio Express-News senior critic Mike Greenburg here.

Read a preview of the premiere performance published in the San Antonio Express-News.

A Brief History of Root Vegetables is a new, three-act comic opera by UTSA professor David Heuser. The opera is a 21st-century farce; think Gianni Schicchi crossed with Monty Python, combined with Arrested Development, sprinkled with the Marx Brothers, and topped off with the frenetic story-telling style of authors such as David Eggers.

A Brief History of Root Vegetables was premiered by the UTSA Lyric Theatre, William McCrary, director, with the UTSA Orchestra, Eugene Dowdy, conductor, at the University of Texas at San Antonio Buena Vista Theatre on Friday, March 5 (7:30pm) & Sunday, March 7 (3:00 pm), 2010. Opening night was sold out, and the laughs just kept coming!

The opera concerns a rather dysfunctional family, the Smyth-Maggóts, several generations of which have come together for the funeral of the family's matriarch. The main storyline involves a priceless gem they believe she hid somewhere in the house and their attempts to find it while keeping it a secret from everyone else. Around this plot, however, a host of side stories whirl –conflicts between fathers and sons (and daughters), brothers and sisters, and wives and husbands; the beginnings of young love (or, at least, lust); the worries of a mysterious stranger; and why a gardener can only say the word "rutabaga." Also central to the opera is the Narrator, whose interruptions (and his sense of self-importance) eventually drive the entire cast to quit the show. This leads to a rousing chorus of lawyers singing about the joys of billable hours as the producer tries to convince everyone to finish the show. It is an opera filled with interruptions and sidebars, and, in the end, very little resolves the way it's "supposed" to.

Hear the Mine Trio which ends the first act as performed by UT-San Antonio faculty Linda Poetschke, Gary Mabry and Susan Olson.

This text will be replaced by the flash music player.

This project was made possible in part by a Faculty Development Leave awarded to David Heuser by the University of Texas at San Antonio.